Clean Air Vehicle Discount
Customers with a clean air vehicle (CAV) are eligible for a 15% discount off the posted toll rate on the I-10 and I-110 Metro ExpressLanes. To receive the discount, customers with a clean air vehicle need a valid DMV-issued CAV decal and a copy of the vehicle's official California DMV vehicle registration.
Other CAV vehicles, including those with legacy yellow (expired 2011), green, white or red decals, will not be eligible to receive any CAV discounts.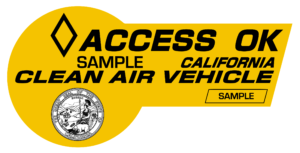 Valid until September 30, 2025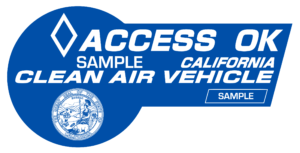 Valid until January 1, 2025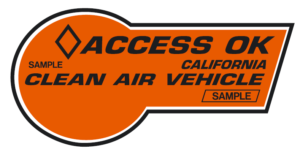 Valid until January 1, 2024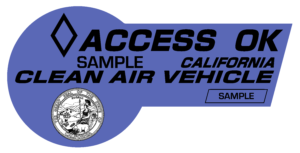 Valid until January 1, 2023
The Department of Motor Vehicles issues clean air vehicle decals for qualifying vehicles pursuant to CVC §§5205.5 and 21655.9. These decals are issued to vehicles that meet California's clean air vehicle standards.
For more information on clean air vehicle eligibility, click here. 

Customers with a FasTrak account from the agencies listed above ARE NOT REQUIRED to open a new account. Please register your clean air vehicle below.